Industrial and commercial construction equipment are costly by their very nature. One of the most common construction equipment is a concrete batching plant. You must purchase reliable and high-quality mobile concrete batch plants to ensure the complete safety of the building project. The buyer must understand their requirements from the construction equipment they are purchasing. It helps you to figure out what you are looking for. Another crucial aspect to consider in selecting an ideal construction equipment manufacturer for a reliable purchase.
You cannot afford to depend on a random manufacturing company for such a significant investment. Additionally, equipment like a concrete batching plant helps establish the foundation of a building. Therefore, there is no space for leniency with such delicate jobs. It is this reason that makes the selection of a construction company vital.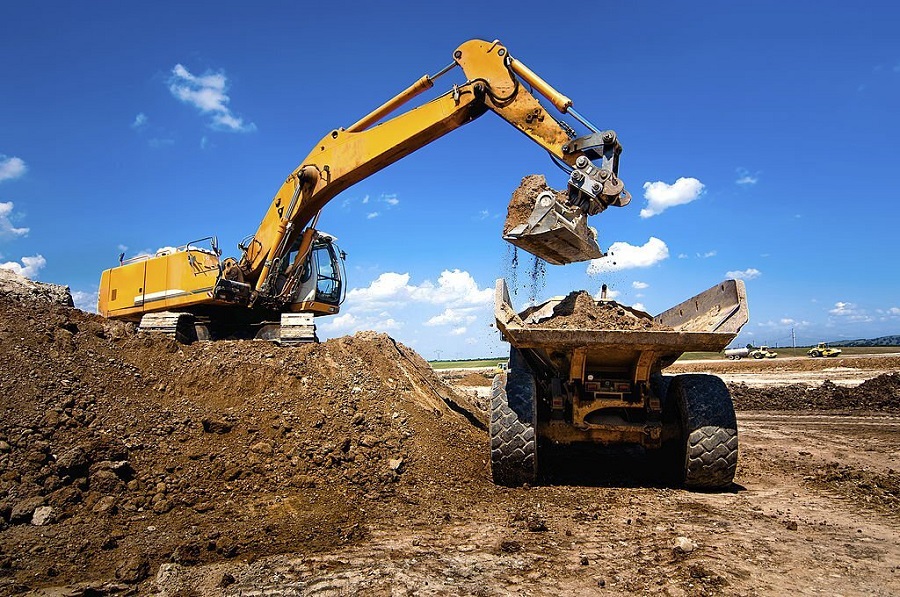 To understand and identify the traits of a reliable construction equipment manufacturer, read the points given below.
1. Provides Foolproof Risk Management to its Buyer

Risk management is one of the most crucial aspects of the construction manufacturing unit. The concrete construction manufacturer helps protect the client from damaging financial harm in case of an injury, an accident, or a lawsuit. It is a must to choose a construction equipment manufacturing company that is financially stable and loyal to you. You can stay assured that an accident or any injury to any person will not occur. But, it is best to ensure that your chosen construction company can manage with its efficient risk management plans.

2. Has Good Experience in their Field

Another sign of a construction company being reputed and trustworthy is its years of experience. It is always a wise decision to look up a company's years of experience or area of expertise on its webpage. Make sure you also read up about their successfully delivered projects in the past for authenticity check. It is understandable that all projects are unique and have their own needs, but it is a major red flag if your chosen construction equipment manufacturer has never serviced a client. You must always cross-check every detail mentioned on the manufacturer's website and ensure all information provided is correct and up to date.

3. Has a Reliable Team of Experts

A well-known and established construction equipment manufacturer requires a diverse team of highly well-trained experts. For example, primary project operations will need a skilled team of project managers, surveyors, estimators, site engineers, safety inspectors, crew supervisors, expert mechanics, machinery operators, truck drivers, and sometimes even architects. The construction company needs to provide batching plants of the highest quality and a supportive team of experts to guide the user on how to use them.

4. Manufactures Technologically Advanced Equipment

Another important quality you must look out for in your potential manufacturing company is its use of modern equipment and technology. The more technologically advanced your batching plant is, the greater the production rate. Technologically advanced equipment is more time-effective, cost-effective and easy to use. Before you finalise your purchase, ensure that your chosen manufacturer is well-versed with the latest equipment in the market and understands your specific demands.

5. Can be Completely Relied Upon for Safety

Last but not least, an ideal construction equipment manufacturer must offer unwavering support for safety. You must already know that all construction equipment is heavy to use and can be dangerous if not handled carefully. Accidents involving heavy machinery take place when users are either not skilled enough to control the batching plant or are careless on-site. This makes the commitment to safety a fundamental requirement for any construction equipment manufacturing company.

A responsible and leading company will go out of its way to make sure all users and non-users of the equipment are safe on-site. Other than offering a detailed guide on operating heavy machinery, some companies even offer well-trained engineers and technicians to guide the user on how to operate the equipment safely.
Where to Find An Ideal Construction Equipment Manufacturer?
At Kaushik Engineering Works, we do not just sell equipment. We believe in providing the right solution to all your problems. Our team is committed to offering a series of high-functioning concrete batching plants, all tested and approved by our experts. We provide superior-quality mobile concrete batching equipment for easy construction projects. Our products are supplied worldwide and abide by the stringent National and International Standards. For trusted construction equipment, you can call us at +91-9825164764 or mail us at info@kaushikengineeringworks.com for any doubt. We will be happy to assist you!