Infrastructure of a country plays a significant role in the growth of a country. It enhances the quality of life impacting the economic growth. And when we talk about infrastructure, road constructions are important projects. India has the second largest road network in the world and the construction equipment market should see a 25% increase.
The Earthmoving and Construction Equipment (ECE) market in India is expected to grow by around 25% over the next few years. The increase in the use of construction materials will ensure greater demand for the equipment required.
There is a large one-time capital investment while purchasing any road construction equipment. And to work with these machines, skilled manpower is required.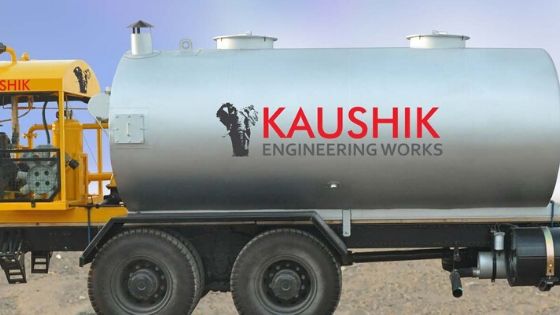 There are some interesting facts to be considered about road construction products and equipment in India.
The success of any project also depends on the quality of the construction products used. Hence, the purchase should be with due diligence. Heavy products and equipment used for road construction in India can cost huge amount of money. Various factors are considered while making the purchase. Most important is definitely the budget, duration & size of the project, and the use of the equipment.
Check Your Current Equipment Conditions
If you have a product which can be reused with a little fixing an upgrading – opt for it. This saves time and money. There should not be any leakage of fluids and the engine should be in good working condition. Road construction equipment do not wear out after a single use.
Buy Quality Equipment
If there is a need to buy equipment, grab the standard ones which are at par in terms of quality. These not only give you confidence to work with but are also durable and can be reused – saving a lot of time and efforts. Good quality equipment tend to be safe to use.
The equipment should also be versatile in nature with a multi-purpose effect. For example, crawler excavators can be used in various activities in different projects. Let us check a few important equipment and their details.
Motor Grader: It is known as a maintainer. A motor grader is used to create flat surfaces which are covered with asphalts. It evens out the road with no levelling problems.
Asphalt Mixing Plant: After the motor grader, the asphalt mixing plant plays its role. Asphalt concrete used in road construction are manufactured at the asphalt mixing plant. It is a significant machine as it combines fillers, cement, asphalt, and other components creating a hot mixture which is used for road constructions. The plant keeps the mixture hot for use.
Road Roller Machine: This is the next machine used during road construction. Once the hot asphalt mixture is laid on the surface, a road roller machine is used to even it down. It is a huge road construction equipment. Basically, it works like a rolling pin which even out the mixture spread on the surface. The weight of the machine helps in doing so.
Crawler Excavator: It is also known as digger or backhoe loader. As the name suggests, it is used to dig the earth and load them onto dump trucks. Excavators are heavy machines which consist of a bucket, cab, and a boom. They help even out the surface by removing unwanted elements.
Forklift Truck: It is also called as life truck. This machine has a platform which is used to pick up an object from the ground and move the location.
Wheel Loader: A wheel loader is also known as a front loader or bucket loader. It picks up materials from the ground and puts them into a pit or onto a truck.
Truck Crane: It can easily move on the work sites without the help of any transport equipment. Truck cranes consist of a carrier and a lifting component. These cranes are mounted on a lorry helping with the lifting requirements at the construction site.
We Offer High-Quality Construction Equipment at the Best Prices
When purchasing road construction equipment, be sure to check the parts carefully and ensure it meets your specifications. Also, it is crucial to buy products from a reliable construction equipment manufacturer to get the best quality at great prices.
These factors, mentioned above, ensure quality purchases of road construction products at the most reasonable price. Be careful while you buys these equipment.
Also Read: