Although investing in heavy-duty equipment is a one-time decision, it is extremely crucial since construction machines are tremendously expensive. The right amount of deliberation and careful research can help you buy the best quality machinery.
Asphalt equipment is exceedingly important in the construction industry. If you are planning on buying asphalt equipment in Saudi Arabia below is a comprehensive guide to help you pick the best seller.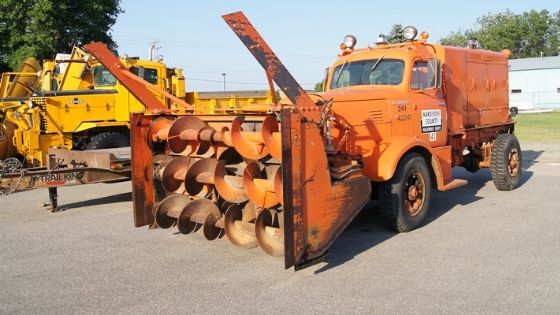 Buying Asphalt Equipment in Saudi Arabia
Between 2010 and 2019, construction in Saudi Arabia reached an average GDP of 27976.49 SAR million. The need for construction has steadily risen over the years. As a result, the demand for heavy-duty equipment like asphalt machines has increased. Before buying Asphalt Equipment, here are a few things to remember:
If the operator is not comfortable operating the asphalt machine then it is not a good one. Machines that have all the controls and panels within the reach of the operator's base are convenient and easier to control. Buying machines with electronic controls that improve efficiency is a profitable investment. We recommend you choose machines that provide operator comfort.
Depending on the asphalt machine you are buying, check for features and added support that the seller is willing to provide. Asphalt pavers come with floating screed, feeder, and augers. On the other hand, the asphalt drum mix plant has parts like a mixer rotor, drum pulley, gearbox, rollers, and more. Buying modern equipment that is upgraded to offer more functionality and improved efficiency will help save future costs. Even if it costs you a little more, choose machinery that gives you the best efficiency.
Research before you choose your seller. Although we suggest you pick quality over cost, it is still essential to calculate not just the cost of the equipment but also the additional cost you will incur as the owner of the machine. Constant repairs, maintenance, and downtime lead to huge losses for companies. Therefore, buying a reliable machine is vital.
Remember that along with maintaining the quality of the equipment, ensuring good quality of the material that goes into the plants is key to reducing loss. Pick the seller that can provide you with cost-efficiency without compromising the quality of the equipment.
If you are planning on getting your asphalt equipment imported, remember to check with previous buyers. Since you are at a disadvantage of not being able to personally inspect the asphalt machine, committing to a seller before obtaining quotations from multiple vendors is not a good idea. Many agents offer to travel to the base location of the seller and examine the equipment on your behalf. Read customer reviews of various sellers through their websites before you make a decision.
Buy Good Quality Asphalt Equipment from Kaushik Engineering Works
At Kaushik Engineering Works, we deliver quality equipment at a great price to countries like Saudi Arabia. We are committed to providing quality and great customer service to all our customers. So don't wait any longer, get the best prices for asphalt machinery by calling us today at +91-9825164764.