When you work on a construction site and handle heavy-duty construction equipment such as mobile concrete batching plants, you must consider the safety measures mentioned in the manual. This is done to take all necessary precautions for yourself and your workers' safety. Since all construction sites run under potentially hazardous environments due to the construction equipment, it becomes mandatory for everyone on the job site to be careful and vigilant while working. Proper training is given to many to ensure the safety of the workers on-site. However, if you need guidance on handling mobile batching plants, we are here to your rescue. Read and adopt the safety protocols mentioned below and guide other workers.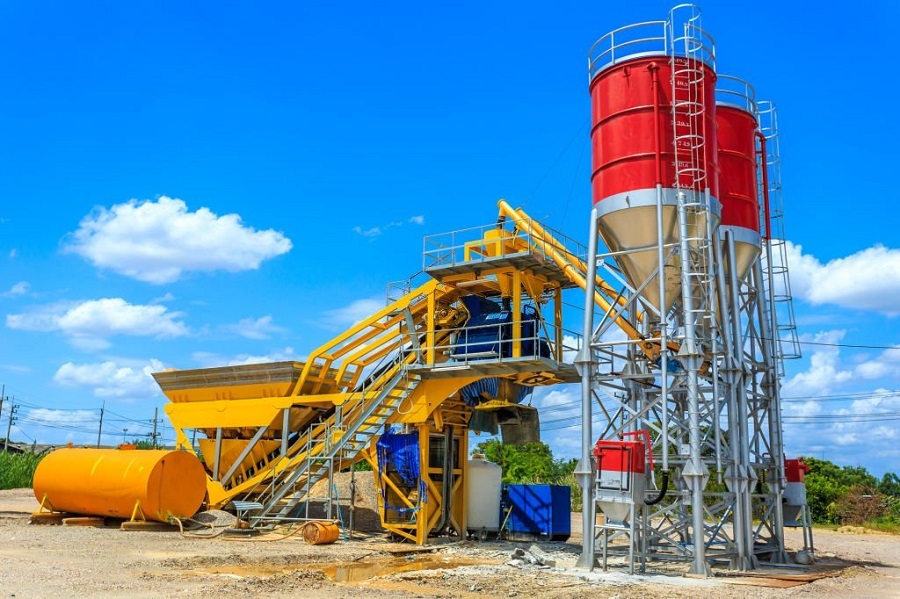 Take Proper Training
First and foremost, before you step onto the construction site to operate a mobile concrete batching plant, ensure you are trained and certified to handle the equipment. Batching plants help mix materials like gravel, water, cement and sand to create a concrete mixture. The pouring and mixing of content need professional hands and must not be operated by an amateur. These mixers are common on large-scale construction sites, designed to fasten the process of construction. If you are not well-versed with the functioning of these giant cement blenders, you should take proper training before you participate on the construction site.
Buy High-quality Mobile Concrete Batching Plant
Another important safety measure is to invest in high-quality batching plants. It is best to trust a reputable company for your purchase that offers guarantee and maintenance services for its equipment. How do you understand a company is trustworthy? You visit their website and check if they are a certified company or not. See how many clients have they served before, whether or not they have a good record. Additionally, people who have made similar purchases before are also a reliable source of information. You do not want your batching plant to show wear and tear within a short period. Assess and purchase from the best to safeguard the construction site and minimise the chances of mishaps.
Important safety tips when operating the mobile batching plants: Ensure everyone who is meant to use the batching plants goes through proper training, abides by the protocol and understands emergency procedures. In case of emergency, the batching plant must be shut off immediately. Everyone present on-site must be familiar with the safety rules to act instinctually.
Keep the Equipment in a Safe Location
You must place the on-site batch plant in a location where it is not a hazard to the environment or affects houses or communities living in the proximity of the construction site. It is best if the batching plant is barricaded so that people do not trespass the area to commute or otherwise. Users should make an effort to reduce dust emissions as much as possible.
Ensure the Control Room is Far from the Construction Site
Control rooms should be located at a safe distance from where the loading and mixing of cement occur to avoid breathing in the dust that may be created during the weight batching process.
Follow a Strict Dress Code near Mobile Concrete Mixing Plant
Everyone present on-site must wear protective clothing, including appropriate headgear, suitable gloves and eyewear. Construction sites always follow a strict dress code because workers on-site operate many hazardous materials and heavy-duty equipment. If the dress code is not strictly abided by, it can cause life-threatening harm to the workers. Constant exposure to cement dust can hurt your eyes, throat, nose, and skin and even adversely affect your respiratory system. It is best to keep eatables at a safe distance from the site. Avoid eating or drinking near the mixing plant.
Where to Purchase Superior Quality Mobile Batch Plants?
At Kaushik Engineering Works, we do not believe in just selling equipment. We believe in providing apt solutions to your problems. Our engineers' are committed to offering a wide range of efficient road construction equipment tested and approved by experts. We pledge to provide high-quality mobile concrete branching plants for easy road or building construction and ensure zero tolerance for error. Our products not only comply with the stringent National and International Standards, but are also known worldwide. For a reliable purchase, you can contact us at +91-9825164764 or mail us at info@kaushikengineeringworks.com for any query. We will be happy to assist you!
Also Read:

All That You Need to Know About Concrete Batching Plant