It is a known fact that construction projects are a considerable investment. Even if they are a one-time thing, we must be very cautious about the company we purchase from. It is crucial for all buyers to buy from a company that completely understands their needs and offers the most suitable construction equipment for your purpose. Amongst everything, the most vital construction equipment on-site is an asphalt drum mix plant.
To find a trusted asphalt drum-mix plant manufacturer, you must conduct a thorough research. Even though several commercial construction companies guarantee to deliver high-quality construction equipment on time, they don't. You must weigh and consider several factors before sealing the deal with your contractor. As a responsible homeowner, you must prepare a list of questions to ask your asphalt drum mix plant manufacturer. To help you ask the correct questions to your dealer, we have curated a list of questions for you to refer to. Read the questions and ensure to make an informed purchase.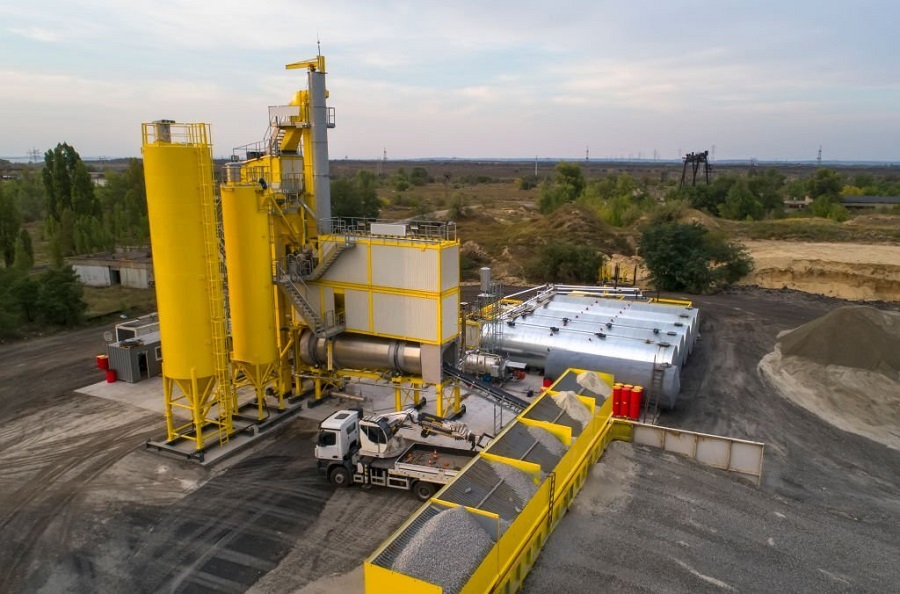 Questions to Ask a Construction Equipment Manufacturer Before Making a Decision
1. Ask them About their Company's History

Before you finalise a construction machine manufacturer for buying an asphalt mix plant, it is critical to learn how long the manufacturing company has been in business. Ask them about their various areas of expertise and their company values. It is best to select a contractor who has experience not only in the construction industry but also understands about your exact demands.

The manufacturers who are well-versed in design-build or construction management will be able to meet your expectations better. Such construction equipment manufacturers will cause minimum delays and prevent extra expenses.

2. Ask them What is Special About their Services and Policies?

All intelligent buyers ask one common question – 'Why should we choose you?'. Please note that all experienced construction equipment manufacturers have their own set of methods and procedures that set them apart from the herd. Without concrete terms and practices in place, the shipping and tailoring of equipment may take more time. It may cost the client more money, and the process can get exhausting towards the end. Do not forget to inquire about the manufacturing company's unique strategies of services so you have an idea of how your purchase will process.

3. What is their Take on Making Communication On-Site?

Communication is vital when working on a construction site. You do not want anyone to get hurt due to a lack of communication. Ask your construction equipment manufacturer what arrangement they are providing to ensure everyone's safety at a construction site. An asphalt drum mix plant manufacturer ensures there is an indicator and a full-fledged controlling system in the equipment that can efficiently communicate with other workers on site.

Additionally, most construction sites have an actively functioning control room that supervises all work on-site and can control all equipment if needed. Having a central point of contact which works directly for all projects will permit a seamless communication flow and reduce the chances of mishaps.

4. How Do They Ensure Everyone's Safety On-Site?

How safe is the equipment that you are purchasing? Can all workers rely on them entirely while carrying out risky operations? Can the equipment bear harsh weather conditions and uneven roads? These are the kind of expectations all buyers have from their asphalt drum mix plant manufacturer. Do not forget to ask these questions before finalising the deal.

5. Do they Offer a Guarantee on Asphalt Drum Mix Plant?

Working with a construction manufacturer that offers guarantees for their equipment is a huge benefit. Ask your construction equipment manufacturer in detail about the company's contracts, repair services and trials. A wise buyer will take the terms and conditions in writing before making the final purchase.
Where to Find a Reliable Construction Equipment Manufacturer in Town?
At Kaushik Engineering Works, we do not believe in merely selling equipment. We believe in establishing trust with our clients. We pledge to provide the right solution to all your matters. Our professionals are committed to offer a variety of high-functioning asphalt drum mix plants, all tested and approved by our engineers. We build superior-quality equipment for large-scale and small-scale construction projects. Our equipment is exported worldwide and agrees with stringent National and International Standards.
For reliable construction equipment, you can contact us at +91-7922902714 or mail us at info@kaushikengineeringworks.com for any query. We are happy to help you!